Geriatric Medicine Track
The Elizabeth Crawford Geriatric Medicine Track

This Geriatric Medicine Track is available to a maximum of two residents per year who match into our residency program.
The goals of the Geriatric Medicine training track are:
To provide the resident with the skills and knowledge needed to become competent and proficient when caring for geriatric patients in their practice
To gain experience in geriatric health maintenance, geriatric syndromes, and geriatrics' procedures
To prepare the resident for a future geriatric medicine fellowship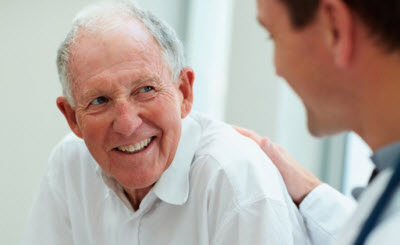 Educational Opportunities
Geriatric medicine lecture series
Geriatric interdisciplinary team approach
Geriatric medicine round table
Geriatric medicine research
Practical Sites
Hospital inpatients
Home visits
Inpatient hospice
Nursing home
Outpatient geriatric clinic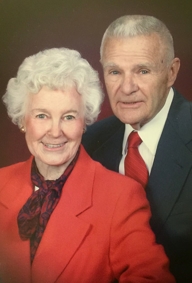 PGY-1:
The first-year Geriatric Medicine training track includes:
Developing knowledge of the core concepts of geriatric medicine
Receipt of a copy of the Geriatric Review Syllabus
Developing proficiency in performing geriatric patient assessments
Involvement in a geriatric medicine research project under the supervision of a geriatric medicine advisor
Frequent interaction with the geriatric medicine advisor regarding the resident's elderly patients.
PGY-2:
The second-year Geriatric Medicine training track includes:
A one-month geriatrics rotation, focusing on interdisciplinary team approach, geriatric psychiatry
Assignment to a nursing home, providing continuity of patient care through graduation
Presentation of a journal topic in the field of geriatric medicine.
Attendance at a geriatrics-related continuing medical education (CME) opportunity
Collaboration with our research director on a project pertaining to geriatrics.
PGY-3:
The third-year Geriatric Medicine training track includes:
A second one-month geriatric medicine rotation, including time spent with inpatient hospice,
PM&R, PT/OT/ST, wound care and hyperbaric therapy, and nursing home and home visits
Opportunity to complete a hospice elective
Presentation of a geriatric medicine research project on research day
Participation in the geriatric medicine lecture series.