Methodist Gives Employee Giving
Employee Giving
As employees of Methodist Health System, we are all committed to the mission, vision, and values of the organization. This shared commitment is visible each day, in all that we do to improve and save lives through compassionate, quality healthcare. Whether we're directly involved in patient care or support from behind-the-scenes, Methodist – and its family – gives every day.
We encourage you to personalize your gift by giving to your community – at Methodist and beyond – through the Foundation, United Way, or to both. Our goal is to continue the positive impact we make throughout North Texas. Here are the ways to give: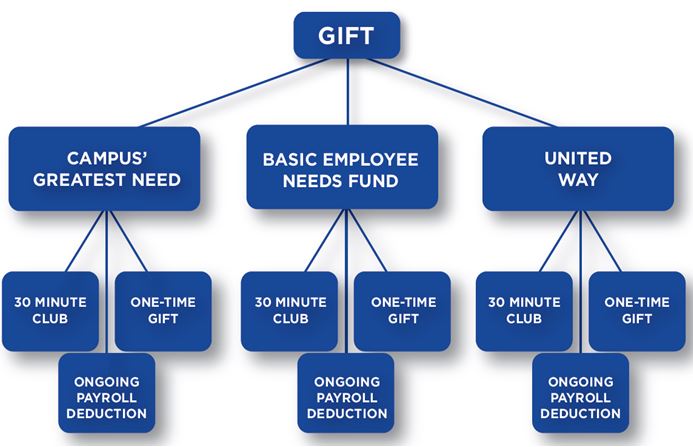 Choosing Your Designation
Once you've selected HOW you'd like to give, you can select the designation for your gift:
Campus' Greatest Need – campus presidents determine the needs for equipment, construction projects, and other programs and services.
Basic Employee Needs (BEN) Fund – this fund provides short-term assistance in the form of a grant to employees in a financial crisis.
United Way – any contributions go directly to United Way of Metropolitan Dallas, and can be selected by filling out this form and returning it to HallieNarramore@mhd.com.
Methodist Gives Registration
Please complete the form below to tell the Methodist Health System Foundation that you are ready to give on an ongoing basis. To make a one-time charitable donation by credit card, please click here.